"1 Hour of Planning can reduce 3 hours of execution."
– 100 ways to Motivate Yourself
Putting the strategy together for each component of your business may seem like a tedious process, but this is only from the short term perspective.
If you look at the overall time it takes to complete tasks that lead to long term success in your personal or professional life, you will notice where you could have properly prepared and systematically organized better solutions and action plans to get better results reducing time, effort and wasted dollars. Don't let hindsight be your 20-20. Take the time in advance to be proactive and work your business smarter and not harder.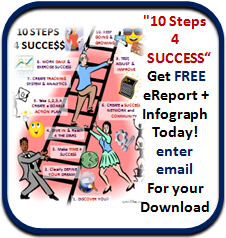 Need help getting started?
Download the FREE
"10 Steps 4 Success" Infograph and get access to the Series via Purpose 4 Success vMagazine inside vSuccess Community 4 UNI
Contact Us  Schedule a Free Consultation to Speak with a Business vSuccess Coach and develop your success plan with UNI Method #1 – Strategize