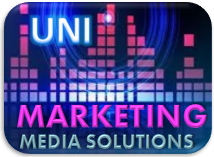 If this is your first time hosting your website or you want to launch a fresh new look and increase online engagement…   Don't wait any longer!
Website hosting has gone down tremendously while the value, packages and services have increase oh so nicely. What some very popular "Big Papa" hosting services were and may still be charging the same price for 5 pages that others are offering not only unlimited pages but unlimited domains, sub-domains, hosting space, file transfer, email accounts and more.
While hosting is just the beginning of your online creation journey. This important step can be the determining factor of your platform's limitations vs. almost no limits at all.
See how you can get:
Unlimited Domain Hosting
Unlimited GB Hosting Space
Unlimited GB File Transfer
Unlimited E-mail Accounts
Free Domain
Free Site Builder w/ templates
Secure Shell, SSL, FTP, Stats
CGI, Ruby (RoR), Perl, PHP, MySQL
$100 Google Advertising Offer
If you need a WEBSITE "Be in Control"… Host it YOURSELF and bring in the experts you need to build it! If you want to build it YOURSELF we have great tutorials in our SUCCESS Community for that too.

Select option and click paypal button to order:
Domain Name
Register New Domain Name $11.99 for first year
Contact Us
Renew Domain Name Registration $14.99/yr
Option 1: Manual Renewal each year:
Ensure your domain never expires…
Option 2: Automatic Yearly Renewal $14.99/yr:
Website Hosting
Website Hosting Account $97 for first year
Contact Us
Renew Website Hosting Account $97/yr (for a limited time only)
Option 1: Manual Renewal each year:
Option 2: Automatic Yearly Renewal $97 per year: