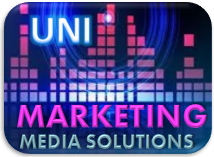 It is essential, in Today's Information Age, you establish a viable presence across multiple media platforms. In order to have effective results from you marketing and promotions you must find out were your audience hang out and position yourself on the available media outlets in those areas.
There are many media solutions to choose from, virtual, mobile and offline. Be sure to set up a visible likeness across all platforms for branding purposes and easy recognition but be sure to have unique functionality on each medium based on user experience and convenience.
Create your branding package today and interactive platform to position yourself as the go to person/company/website your audience has been searching for. Give them incentive to return continuously and make it easy for them to do just that. Be the one to always show up right when they need you using strategic media solutions being visible where they are looking.