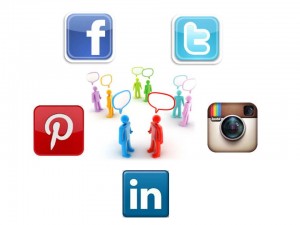 Social Networking has far surpassed the days of being for social engagement alone. There are people from all ages and all walks of life from all over the word using social media several times daily as a means of communication, information updates and  recommendations from people they know, like and trust. These user friendly communities have taken over the way people engage online and made it easy for anyone to customize their online presence in an existing structure that has traffic by the millions frequenting their sites repeatedly on a consistent basis.
Businesses have taking social media by storm over the past few years and cornered their niche by providing tips, insights, inspiration, entertainment and information suitable for their target market. A wise man once said "If you want to catch little fish, you can stay in the shallow water. But if you want to catch the big fish, you've got to go deeper". You can cast your net in the multitude attracting an interested audience to your online world you created matching their needs and desires to what you have to offer.
Engaging with your audience consistently is done through strategic content creation. You must move your fans to participate to increase loyalty and conversions. Social media gives you access to your fans but it is your job to get and keep their attention providing value, solutions, product, services, entertainment, support and more.
People are increasing using social media on their mobile phone. Imagine the convenience of your offer coming through straight to their pocket. Find out how your audience can use your social pages to access extra value, discounts and more on their mobile phone.
***Don't forget to put your social media links on all your online and offline Marketing Materials.
****Quote by David Lynch – Catching the Big Fish: Meditation, Consciousness, and Creativity is a book by film director David Lynch. It was published by Tarcher on December 28, 2006.